We would like to thank everyone who attended the Oso Landslide & Sanpoil Spill event. We sincerely hope that you found it valuable.
At 10:37 am (PST) on March 22, 2014 a devastating landslide in western Washington killed 43 people, destroyed a neighborhood, cut off flow in the NF Stillaguamish River, and buried about 1 mile of SR530 under 20 feet of slide debris. In collaboration with multiple agencies and consultants, WSDOT reopened the critical highway within six months to the day of the catastrophic landslide, making it the fastest design-build delivery in Washington state history.
On May 19 2015, a tank trailer spilled approximately 2,800 gallons of gasoline into a drainage ditch along a remote stretch of State Highway 21 (SR-21) on the Colville Indian Reservation in northeastern Washington. Gasoline quickly reached groundwater and threatened to migrate to the Sanpoil River on the opposite side of the highway. The rapid coordinated response to the spill successfully limited the spread of gasoline and prevented adverse environmental impact to the Sanpoil River and its ecosystem. Despite the remote site location and safety challenges, the team removed a majority of the gasoline release from the subsurface in less than three months.
Join us on August 18 as Bruce Williams and Braydan DuRee, PE, from GeoEngineers, Inc. share the story behind each of these projects. No matter what your discipline in the A/E/C industry is, these case studies exemplify how responsiveness to the "call", relationships with the parties involved and creative approaches influenced the outcome during two emergency response efforts. Please join us for this unique program, which will help you and your staff in the way you approach client relationships and projects.
Bruce Williams, Principal Environmental Scientist and Principal of Sanpoil Spill Response
Bruce has provided environmental consulting services to clients throughout the western U.S. since 1985. He has led environmental assessment, response and remediation activities throughout Washington State and negotiated cost-effective cleanup strategies and solutions to reduce the risk to property users, and worked with property owners to envelop remedial solutions into their site development plans. Bruce has worked collaboratively with regulatory agencies, including WSDOT, Ecology and EPA, to name a few-- on several hundred projects at rail yards, port facilities, agricultural facilities, service stations, lumber yards and mills, public facilities, bulk fuel terminals, large industrial facilities, and other properties. His experience includes managing the Sanpoil Spill Response, environmental services associated with the Riverfront Park Redevelopment Project, WSDOT properties and many more. Bruce is well-versed in current federal and state environmental laws, policies, and regulations, particularly cleanup regulations in effect in Washington.
Braydan P. DuRee, PE, Senior Geotechnical Engineer and Project Manager of SR530 Reconstruction Following the Oso Landslide
Braydan is a senior geotechnical engineer for GeoEngineers, Inc. with nearly ten years of experience in the Pacific Northwest. He graduated from Utah State University with a Bachelor's of Science degree in civil and environmental engineering and a Masters of Engineering degree in civil engineering with an emphasis on geotechnical engineering. He is licensed in the states of Washington, Idaho, Oregon, and Utah. Braydan has successfully managed several large engineering projects in primarily the transportation and development markets. He provides clients with recommendations for shallow and deep foundations, ground improvement, retaining walls, temporary shoring, seismic design, slope stability, and drainage design. Braydan especially enjoys the collaboration that comes with design-build and CMGC project delivery methods. Braydan has provided geotechnical engineering services for a number of large design-build projects, including the I-405 Bellevue Braided Ramps, I-90 Hyak CRIP, SR520 Floating Bridge and East Landing, SR530 Emergency Reconstruction After Oso Landslide, and the SR167 SB HOT Lanes projects. In his free time, Braydan enjoys spending time with his wife and three children at home in Kuna, Idaho.
Meeting Sponsor
GeoEngineers, Inc. is underwriting this program for Marketing Associates of Spokane and Women's Transportation Seminar (WTS), an organization that helps advance women in the transportation industry.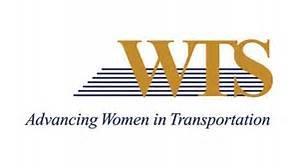 ---
Questions? Contact Leslie Hebert at hebertl@coffman.com or Katie Fitzpatrick at katief@garco.com.
Interested in being a Sponsor? Contact Steve Dampf at sdampf@hrassoc.com
RSVP by Monday, August 15th to guarantee your seat at this presentation
*Note: Members receive free parking. Event parking is $8 at the Convention Center for non-members. Please provide 72 hours notice to receive reimbursement for cancellations.