We would like to thank everyone who attended the K-12 Superintendent Panel event. We sincerely hope that you found it valuable.
As mentioned in the presentation, here is some additional material for you to download and review at your leisure:
Please join us as we hear from our region's K-12 superintendents on what their respective district is focused on in 2018 and the coming years. Bruce Williams, Principal and Board Member at GeoEngineers, will moderate the program and will be joined by the following Superintendents:
Dr. Mark Anderson, Associate Superintendent, Spokane Public Schools
Ben Small, Superintendent, Central Valley School District
Dr. Tom Rockefeller, Superintendent, Mead School District
Brian Talbott, Superintendent, Nine Mile School District
The panel will answer a series of questions followed by a Q&A session. Our panelists will address:
What upcoming bonds and levies are on the ballot this spring for your respective districts?
What specific projects are associated with the bonds, if they pass?
What's your preferred contracting method? Design-Bid-Build, GC/CM, etc.
How does your organization select their consultants for services, including everything from engineering to architecture to contractors? Do you typically utilize an owner's representative or solicit services specific to the A/E/C firms?
How often do each of you revamp your capital improvement plans or strategic plans, laying out future growth and development?
What's one thing the audience can do to help you move your initiatives forward?
About Our Panelists
Dr. Mark Anderson, Associate Superintendent, Spokane Public Schools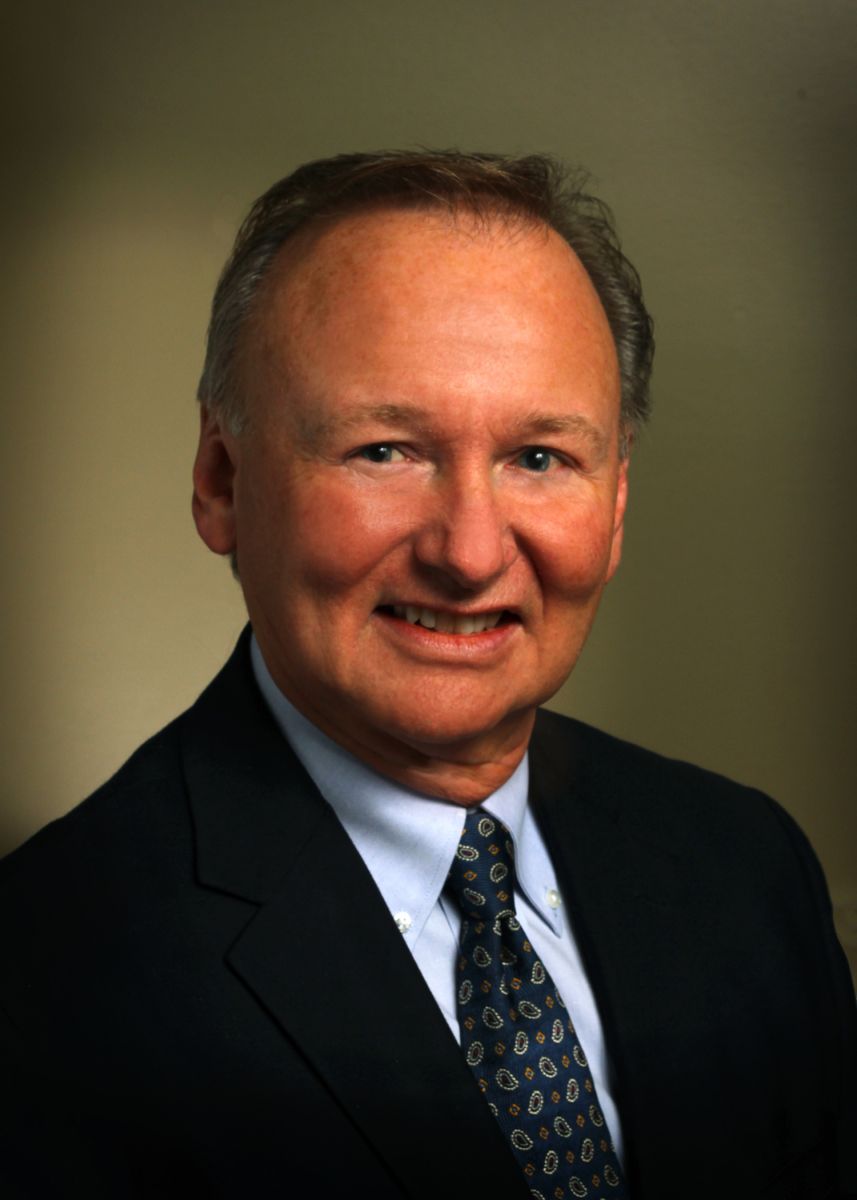 Dr. Mark Anderson is Associate Superintendent for School Support Services with Spokane Public Schools. Dr. Anderson is responsible for providing leadership for all aspects of the school district's business operations to include direct supervision of directors for budget and finance, school construction and planning, property management and acquisition, facility maintenance and custodial services, purchasing and warehousing, safety and security, technology and information services, pupil transportation, student nutrition services, payroll and voice communications. As a member of the superintendent's senior staff, Dr. Anderson serves as the chief operations officer for the school district and as assistant secretary to the board of directors of Spokane Public Schools. Anderson received a Bachelor of Arts degree from Seattle Pacific University; a Masters degree from Central Washington University; and a Doctorate of Philosophy degree (Ph.D.) from the University of Oregon. He started his career in education as a teacher and has held various administrative posts throughout the State of Washington. Dr. Anderson was hired in 1994 in Spokane Public Schools as assistant superintendent for human resources and promoted to his current associate superintendent position in 1998. Dr. Anderson has published several articles and monographs on leadership in school administration. An accomplished pianist, Dr. Anderson is also a musical performer at various community events.
Ben Small, Superintendent, Central Valley School District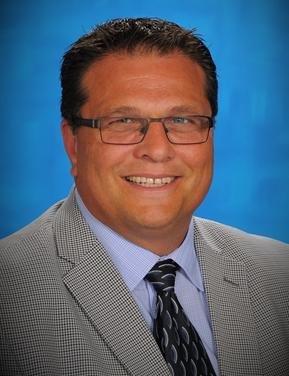 For over 16 years, Ben Small has been driving strategic vision in school systems through leading and managing operations for pre-K-12 school districts. Mr. Small has been an active member of the Spokane Valley community since he was named Superintendent of the Central Valley School District in 2008. He currently leads the pre-K-12th grade school system of over 14,000 students and over 2,100 employees in 26 schools and learning centers over an 80-square mile district. He began his career in 1990 teaching middle school in Walla Walla. He holds undergraduate and graduate degrees from Eastern Washington University and received his Superintendent Credential from Washington State University. Mr. Small is the immediate past Chair of the Greater Spokane Valley Chamber of Commerce. He also serves on the WSU Elson S. Floyd College of Medicine Admissions Committee, the Washington Association of School Administrators-Professional Standards & Ethics Committee, the Board of Trustees of Greater Spokane Incorporated, the Spokane Area Workforce Development Council, and is a member of the Sunrise Rotary Club of Spokane Valley, and is a founding Board member and past President of PACE - Partners Advancing Character Education.
Dr. Tom Rockefeller, Superintendent, Mead School District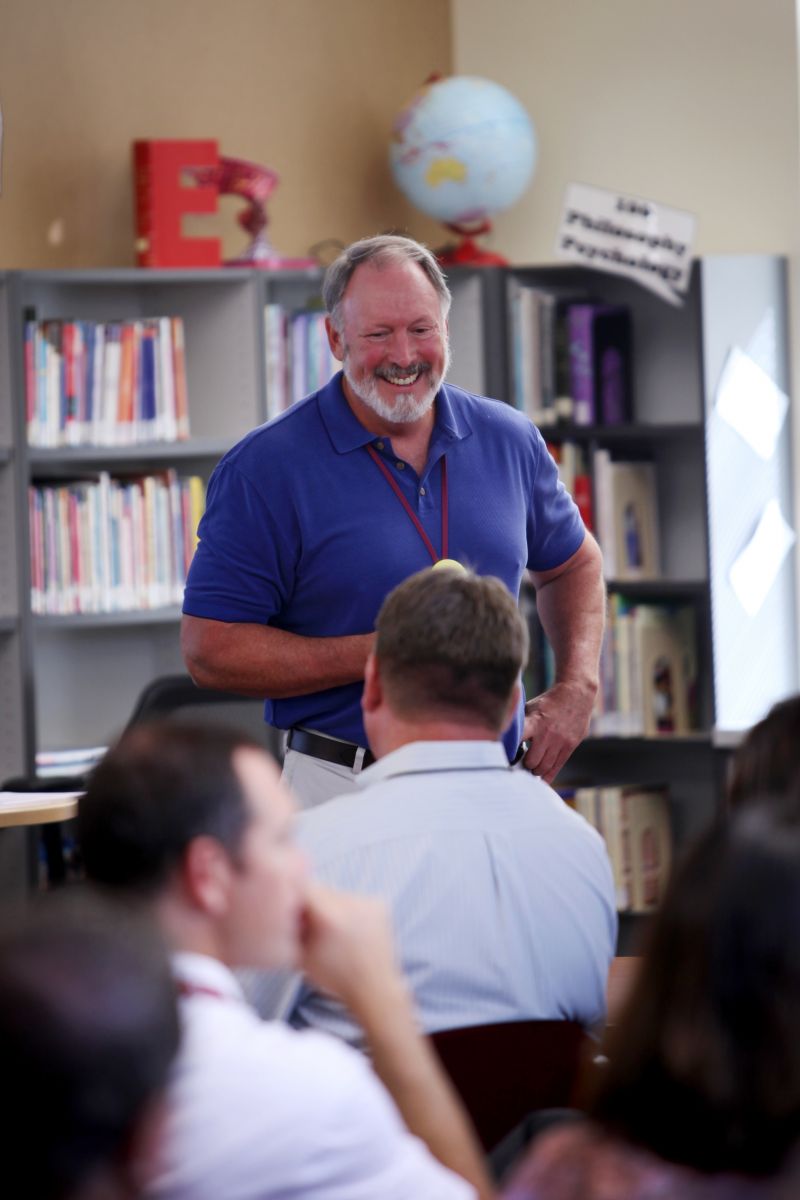 Dr. Rockefeller has worked in education in the State of Washington for over thirty-five years. Prior to coming to Mead School District and in addition to being Superintendent in Pullman for six years, he worked for fourteen years as an elementary and middle school teacher and administratively has served as a principal, curriculum/instruction director and technology director. Dr. Rockefeller received his undergraduate degree from the University of Kansas, a master's degree from the University of Portland and a doctorate in education from Portland State University. He earned his superintendent's endorsement from Washington State University. Dr. Rockefeller has been and continues to be actively involved in numerous regional, state, and professional committees and organizations. He is an executive board member of the Washington Association of School Administrators, is the president of the Professional Education Advisory Board for Washington State University administrative programs, is a member of the Providence Health Care Foundation, and a past member of the Board of Trustees for Greater Spokane Incorporated. Dr. Rockefeller is also a long-standing adjunct professor for Washington State University teaching primarily graduate level courses in school finance. Dr. Rockefeller is married and has three adult children who are all graduates of Washington State University with degrees in biological sciences.
Brian Talbott, Superintendent, Nine Mile School District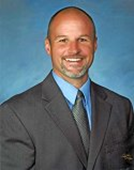 Brian Talbott is in his tenth year as the Superintendent of the Nine Mile Falls School District. Nine Mile Falls lies northwest of downtown Spokane and the students within the district come from both Spokane and Stevens Counties. Prior to his current post, Brian spent fifteen years in the White Pass School District (Lewis County) as a teacher, principal, and superintendent. Brian's wife, Tricia, is currently a counselor at the NEWTECH Skills Center in Spokane. Together, they have three children, one who attended and two still attending schools in the Nine Mile Falls School District. Both Brian and Tricia have proudly followed in their parents' footsteps as educators in the public school system.
About Our Moderator
Bruce Williams, Principal Environmental Scientist, GeoEngineers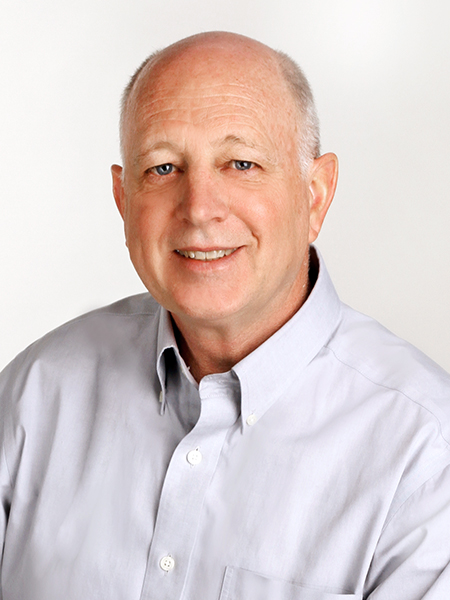 Bruce Williams has provided environmental consulting services to clients throughout the western U.S. since 1985. As a principal scientist, Bruce is responsible for the technical direction of GeoEngineers' environmental projects out of Spokane, and serves on GeoEngineers' Board of Directors. He has been actively involved with advancing education in our region and currently serves on committees and/or boards for Eastern Washington University, Mead School District Project Lead the Way, Spokane MESA, Spokane STEM, and Greater Spokane Incorporated.
Thank you to our sponsor, Trindera Engineering

WHO WE ARE
Through our balanced design approach and collaborative process, Trindera Engineering is committed to delivering quality and reliable solutions. For more than a decade we have provided electrical, controls, lighting and automation design services on over a thousand successful projects. Our team of over 40 professionals serves the municipal, industrial, and commercial markets, with a broad portfolio of projects. From our offices in Spokane, WA, Coeur d'Alene, ID and Kennewick, WA we have had the honor of working with many K-12 and Higher Education clients in our region.
WHAT WE DO
Trindera designs sustainable solutions that that meet the needs of 21st century learners. As a single-discipline engineering firm, we focus our expertise on electrical, controls, lighting, automation and related project services. Our top priority is exceeding our client expectations for project scope, schedule and budget. As part of that effort, we design efficient systems that are easy to maintain and fit the needs of the client and the end user. Trindera has enjoyed working with education clients such as the Coeur d'Alene School District, Tri-Cities School District, and Spokane Public Schools, Washington State University, Gonzaga University, Eastern Washington University, North Idaho College and the University of Idaho.
*Note: MAS members receive free parking. For Non-members, event parking is $8-10 at the Convention Center. Please provide 72 hours notice to receive reimbursement for cancellations.
---
RSVP per the MAS website www.maspokane.org by Friday, January 5th to guarantee your spot. For more information, please contact Leslie Hebert at hebertl@coffman.com.
Interested in being a Sponsor? Contact Brooke Giordano at bgiordano@dci-engineers.com
If you have dietary restrictions for lunch, please contact Terri McRae at terri@alscarchitects.com