We would like to thank everyone who attended the The War on A/E/C Talent event. We sincerely hope that you found it valuable.
As mentioned in the presentation, here is some additional material for you to download and review at your leisure:
Attracting and retaining the right talent in the AEC industry is a far more challenging task than simply offering competitive compensation and perks. Today's top talent are hungry for something more, and they're willing to go elsewhere if they can satisfy this hunger. But your ability to attract and retain the best people is not the only thing at risk. On this battlefield, the struggle for culture, reputation, and future growth are all under attack.
Join us for our February program on Monday, February 12, as author and SMPS national speaker, Josh Miles, unpacks five strategies that will set your firm apart in the battle for talent:
S - Strategy: Determining a path for the future growth of your culture and firm.
W - Weapons: Developing key communication assets to help tell your firm's unique story.
O - Onboarding: Creating simple expectations for job duties and a path for future promotions.
R - Recognition: Elevating your people and finding creative ways to promote your team.
D - Differentiation: Packaging the most unique details of your firm.
Josh will discuss the premise for each, including examples of firms successfully applying these strategies to win their own hiring battles. Josh routinely presents at SMPS national conferences—including in Napa, CA before joining us, and specializes in helping A/E/C firms set themselves apart.
More About Josh Miles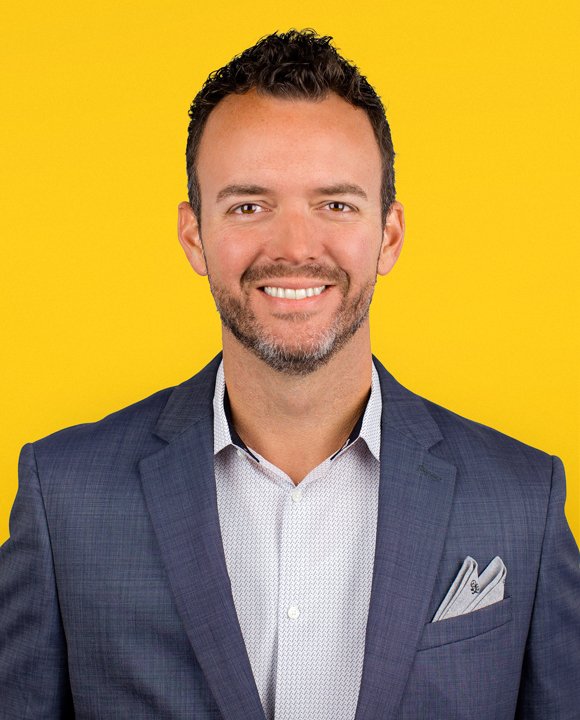 Josh Miles is a caffeine and Twitter addict, and principal of national branding agency, MilesHerndon, where he leads brand strategy and business development. Josh speaks from coast to coast on branding, digital marketing, and social media, and is a past TedX presenter. Josh also hosts a new podcast called Obsessed With Design. Josh is the author of Bold Brand. Miles was honored as 40 Under 40 by Indianapolis Business Journal and ENR Midwest's 2015 Top 20 Under 40. Josh is an advisory board member of the Purdue University Brian Lamb School of Communication, associate board member of the Indiana Chapter of the Cystic Fibrosis Foundation, and is involved in several start-ups in Indianapolis. Josh lives in Indianapolis with his wife and two ridiculously cute kiddos.
Thank you to our sponsors!
Presenting Sponsor


Lunch SPONSORs
OAC Services, Inc.
Wilbert Precast, Inc.
PLACE Landscape Architecture
Underwriting Sponsors
We are looking for multiple sponsors to make this program happen. Please contact Brooke Giordano at bgiordano@dci-engineers.com to learn about sponsorship opportunities.
Note:
The cost of attending this program includes lunch, presentation, and a copy of Josh Miles' book, Bold Brand.
Groups of three (3) or more from the same firm will receive the member rate for each person attending. Please register online and select pay at door. You will be invoiced prior to the event at the discounted group rate.
*MAS members receive free parking. For Non-members, event parking is $8-10 at the Convention Center. Please provide 72 hours notice to receive reimbursement for cancellations.
---
RSVP per the MAS website www.maspokane.org by Tuesday, February 6th to guarantee your spot. For more information, please contact Leslie Hebert at hebertl@coffman.com.
Interested in being a Sponsor? Contact Brooke Giordano at bgiordano@dci-engineers.com
If you have dietary restrictions for lunch, please contact Terri McRae at terri@alscarchitects.com